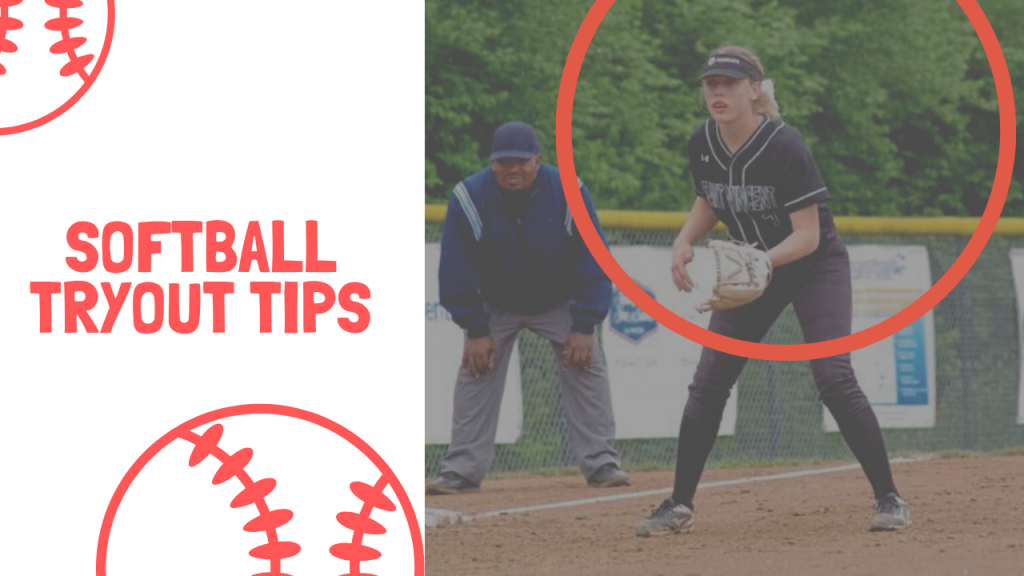 Softball tryouts can be intimidating, no matter how good your skills are. There's no need to stress, though, if you prepare yourself. Here are BrickDust U's top practical softball tryout tips that work for players who have a dream of playing at a high level.
Tip #1 Prepare Before The Tryout
Don't wait until the day of the tryout to prepare. Get yourself ready by doing some extra training in the 2 weeks before the tryout date. Take extra fielding practice, hit the batting cages, or even head to the park to practice with friends.
Here's the idea. Put yourself in situations during practice that simulates what you will be doing during the tryout.
Take the same amount of ground balls, and swing on the field as you predict you will have during the actual softball tryout.
The goal is to have your mechanics to be as fine-tuned as possible during the tryout. Additionally, put your body in the best shape you can by staying hydrated and eating healthy foods the day before.
Once the tryout starts, try to arrive at least 15 minutes early, 30 if possible.
This will show coaches you're reliable and give you some time to loosen up before tryouts start. Bring all the softball equipment you think you'll need a glove, bat, helmet, face mask, batting gloves, etc.
If you don't have your own helmet don't fret, oftentimes coaches bring helmets, along with other various equipment. You'll want to wear the right clothing, too. Wear softball pants with high socks and cleats, since you'll have to show off your sliding or diving abilities.
Tips for What Coaches Are Looking For
At a tryout, coaches are evaluating players based on abilities. They're also checking for hustle and attitude. It's not enough to nail a ground ball during fielding practice. You have to show your holistic value as a player, that you're coachable.
Tip #2 Hustle
Always hustle – at practice, at games, and especially at tryouts. Run on and off the field and in between stations. Dive for difficult ground balls. Put twice the amount of effort into every motion that you would in a game.
"Hustle" is important because it shows coaches you want to be there. Even if you make a few mistakes, it's better for coaches to see your dedication than to think you're uninterested.
Body language is real.
Tip #3 Have a Good Attitude
A good attitude is linked to hustle. Smile, be friendly, say hello to the coach. You make yourself more memorable this way. You also display one of the most important aspects of playing softball – that you're having fun! In addition to being friendly, take failures in stride.
If you strike out or miss a fly ball, don't make a show of being upset. Keep your chin up and move on to the next task. This leaves an impression on the coaches too.
Tip #4 Take Playing Catch Seriously
Don't be casual about playing catch during warm-ups. Coaches are evaluating you during this stage too, so practice excellent form and make a solid throw every time.
The opportunity here is showcasing good arm action and a relaxed release of the ball.
Tip #5 Show Your Range in Fielding
Your fielding will vary depending on which position you're trying out for. For second and shortstop, show that you have a good range. For third, quickly scoop up everything that comes your way.
For first, catch every type of throw that comes at you. For outfield, show off your speed and diving catches. Tip #6 Hit Like It's Game Day
You might not get more than 10 swings, so make them count. Treat your time at the plate just like a game. Coaches want to see your mechanics as well as your demeanor in the batter's box.
Worst case, leave the field with your uniform dirty.
Tip #7 Practice Smart Baserunning
Baserunning is often overlooked. You're not only showing off your speed here but also displaying smart baserunning skills. Knowing how to steal and when are essential.
Tip #8 Show Poise if You're Pitching or Catching
If you're trying out for pitcher or catcher, you'll be expected to show you skills here too. Coaches look for pitchers who can hit their spots consistently and who have good command on the mound.
As a catcher, you should be a wall and let nothing get past you.
Tip #9 Be in Shape
Some coaches will put you through conditioning drills to see what kind of athlete you are. You can prepare for this by doing your own conditioning ahead of time.
Final Thoughts on Practical Softball Tryout Tips That Work
Tryouts don't have to be scary if you know what to expect. Take tryouts seriously and prepare ahead of time, but ultimately, just focus on doing your best.
? Follow us on Facebook: https://www.facebook.com/brickdustu/
? Follow us on Instagram: instagram.com/brickdustuniversity/
?️ Subscribe on Youtube: https://www.youtube.com/BrickDustU
POPULAR BDU CLIPS
POPULAR BDU COURSES